What is it?
Winter storms can range from moderate snow fall over a few hours to a blizzard with blinding, wind-driven snow that lasts for several days. Many winter storms are accompanied by dangerously low temperatures and sometimes by strong winds, icing, sleet and freezing rain.
One of the primary concerns is the winter weather's ability to knock out heat, power and communications services to your home or office, sometimes for days at a time. Heavy snowfall and extreme cold can immobilize an entire region.
"Deceptive Killers" as the National Weather Service refers to winter storms, have many deaths that are indirectly related to the storm. People die in traffic accidents on icy roads and of hypothermia from prolonged exposure to cold. It is important to be prepared for winter weather before it strikes.
Who is at Risk?
While the danger from winter weather varies across the country, nearly all Americans, regardless of where they live, are likely to face some type of severe winter weather at some point in their lives.
3 Things Responders Need to Know
Your Smart911 Safety Profile can provide 9-1-1 and responders with valuable details in an emergency. Details such as:

Emergency contacts: In the event a senior citizen or person living alone calls 9-1-1 for assistance, response may be slowed due to road conditions and accessibility of your home. By having an emergency contact who may be near by, they may be able to provide some assistance while response crews are en route.

Home address: During a snow or ice storm landlines may be knocked out, and in the event of an emergency you may have to dial 9-1-1 from your mobile phone. The storm may also affect location information from your cell phone, and if 9-1-1 has a physical address of your home they can dispatch help quickly.
Medical/rescue notes: 9-1-1 will need to know if a person in your home needs power for medical equipment, or if there is a medical condition that EMS should be aware of when planning treatment. Because a storm may affect the phone signal into 9-1-1, having this information will ensure the correct response.
3 Ways to Prepare:
1) Ensure there are alternate sources of heat and light for your family. If power or heat is lost due to the storm you may need to supplement with additional layers of clothing, blankets and alternate heat sources such gas, propane or a generator.
2) Be sure to have exits to your home. When snow or ice can restrict use of doors or windows, always have alternate plan in the event you need to leave your home.
3) Keep a full tank of gas in your vehicle. This will help keep the fuel line from freezing and will ensure transportation in the event gas stations aren't accessible during or after the storm.
---
Download Winter Storm Graphics & Flyers:
Flyers:

Social Graphics: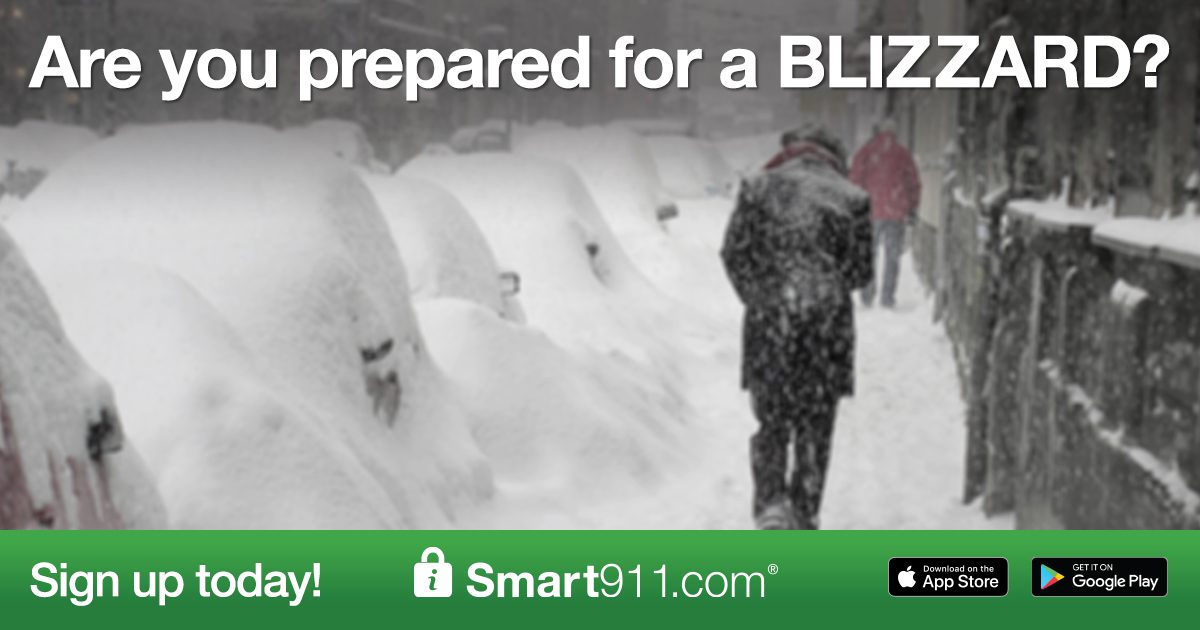 ---
More Preparedness Tips:

*information on this page has been compiled from various sources including ready.gov, noaa.gov, redcross.org and the CDC