What is it?
One of the most frightening and destructive phenomena of nature is a severe earthquake and its terrible after effects. An earthquake is the sudden, rapid shaking of the earth, caused by the breaking and shifting of subterranean rock as it releases strain that has accumulated over a long time.
Who is at risk?
All 50 states and 5 U.S. territories are at some risk for earthquakes. Earthquakes can happen at any time of the year.
The 2011 East Coast earthquake illustrated the fact that it is impossible to predict when or where an earthquake will occur, so it is important that you and your family are prepared ahead of time.
3 Ways to Prepare
1) Become aware of fire evacuation and earthquake safety plans for all of the buildings you occupy regularly and pick a safe place in your home, work and/or school. A safe place can be under a piece of furniture or against an interior wall away from windows, bookcases or furniture that could fall on you.
2) Bolt bookcases, china cabinets and other tall furniture to wall studs.
3) Learn how to shut off the gas valves in your home and keep a wrench handy for that purpose.
3 Things Responders Need to Know
Your Smart911 Safety Profile can provide 9-1-1 and responders with valuable details in an emergency. Details such as:

Exterior Home Details: Earthquakes can often knock down street signs, mailboxes with house numbers and block roads. By having visual details such as color, siding and type of home responders may be able to identify the location of your emergency faster and more accurately.

Utilities: A common result of earthquakes is a disturbance of utilities such as gas lines, water mains and power lines. In the event a disturbance affects utilities in your home, it is helpful to provide information on the type of utilities and location of shut off valves to responders.

Vehicle Details: Because earthquakes can strike quickly and without warning, you may not be in your home when one occurs. If you place a call for help from your mobile phone within your vehicle, providing the car color, make, model and even license plate ahead of time can assist responders in locating you.
---
Download Earthquake Graphics & Flyers:
Flyers:



Social Graphics: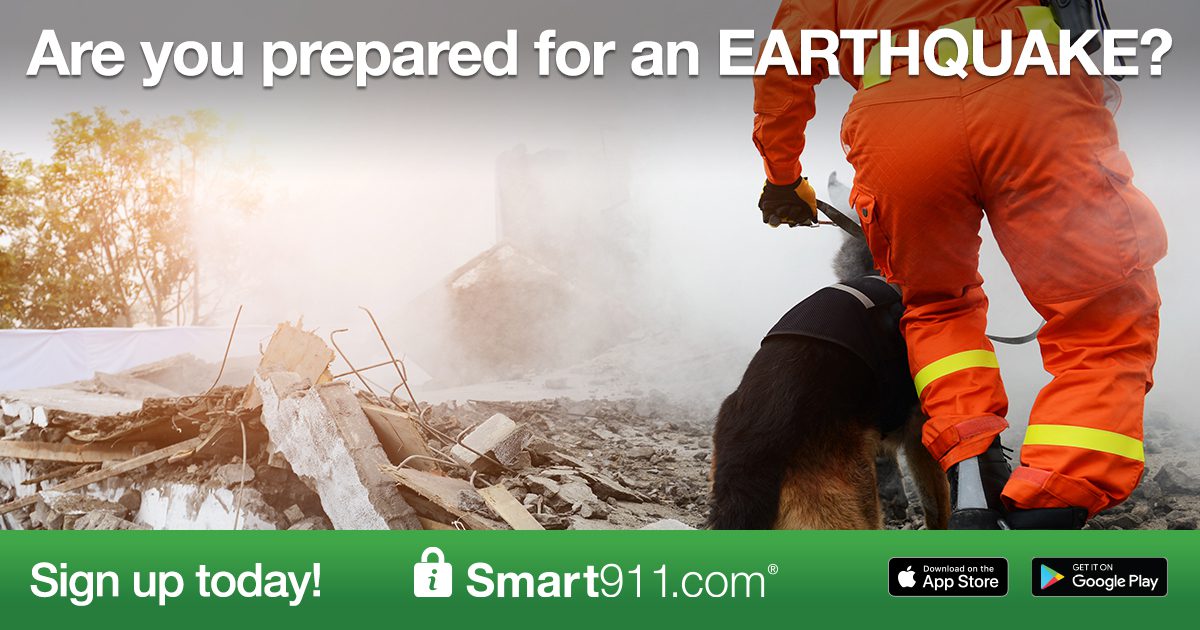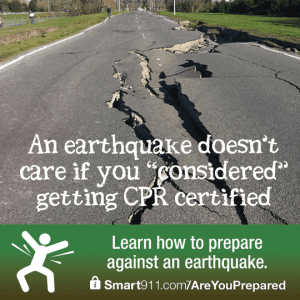 ---
More Preparedness Tips:
---

*information on this page has been compiled from various sources including ready.gov, noaa.gov, redcross.org and the CDC