What is it?
Floods are one of the most common hazards in the United States, however not all floods are alike. Some floods develop slowly, while others such as flash floods, can develop in just a few minutes and without visible signs of rain. Additionally, floods can be local, impacting a neighborhood or community, or very large, affecting entire river basins and multiple states.
Flash floods can occur within a few minutes or hours of excessive rainfall, a dam or levee failure, or a sudden release of water held by an ice jam. Flash floods often have a dangerous wall of roaring water carrying rocks, mud and other debris.
Who is at Risk?
Be aware of flood hazards no matter where you live or work, but especially if you are in low-lying areas, near water, behind a levee or downstream from a dam. Even very small streams, gullies, creeks, culverts, dry streambeds or low-lying ground that appear harmless in dry weather can flood.
3 Ways to Prepare:
1) Check a flood-hazard map to determine your risk of flooding. Ask your insurance company about flood insurance in the event you need to submit claims for lost or damaged items or property.
2) If you are in an area with a risk of flooding, know where your utility shut off valves are and consider options for pumps to remove water in your home.
3) Build an emergency kit and discuss your family evacuation plan. If water starts to rise, you'll need several options to get to high ground and safety.
3 Things Responders Need to Know
Your Smart911 Safety Profile can provide 9-1-1 and responders with valuable details in an emergency. Details such as:

Home access points: Flooding will often cover windows, doors, house numbers and street signs. If responders know how to access your home, they can more easily assess their options when responding to your location.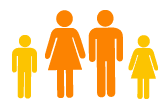 People: If evacuation assistance is needed, responders will need to know how many people will need assistance. Additional details such as ages, weights and names can help them plan the correct equipment and confirm everyone that should be accounted for.

Floorplans: Having information on bedroom locations can help assist in the evacuation of those who have mobility limitations or are bedridden. In addition, knowing if a home has more than one story and what rooms are on each story can help identify where someone in need is located within the home.
---
Download Flood Graphics & Flyers:
Flyers:


Social Graphics: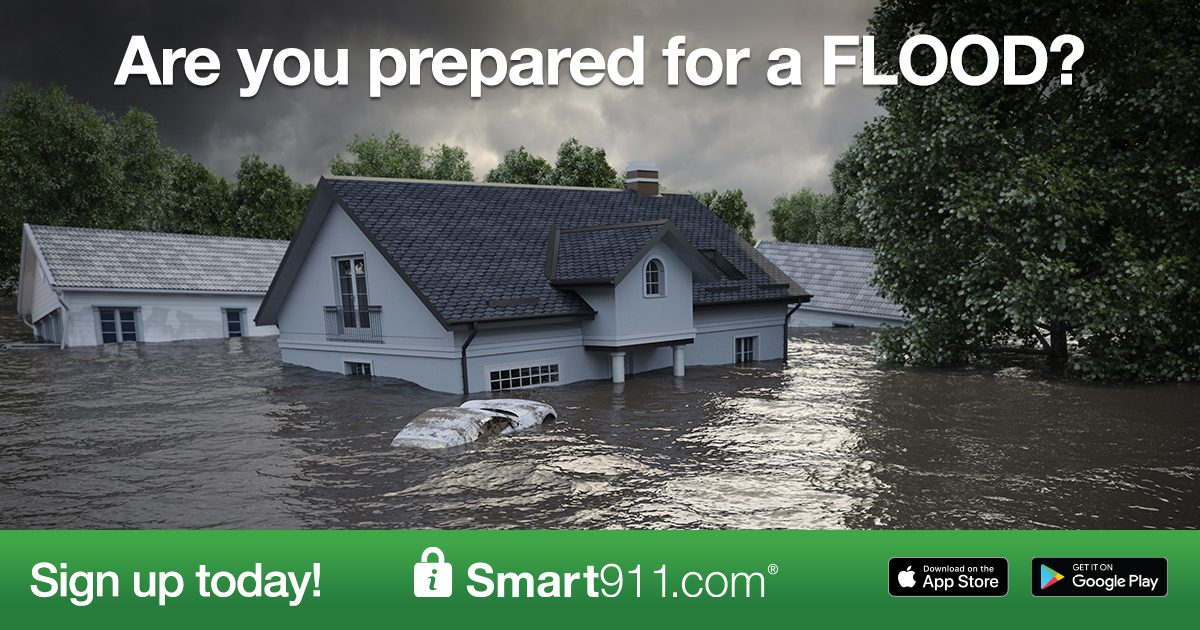 ---
More Preparedness Tips:

*information on this page has been compiled from various sources including ready.gov, noaa.gov, redcross.org and the CDC