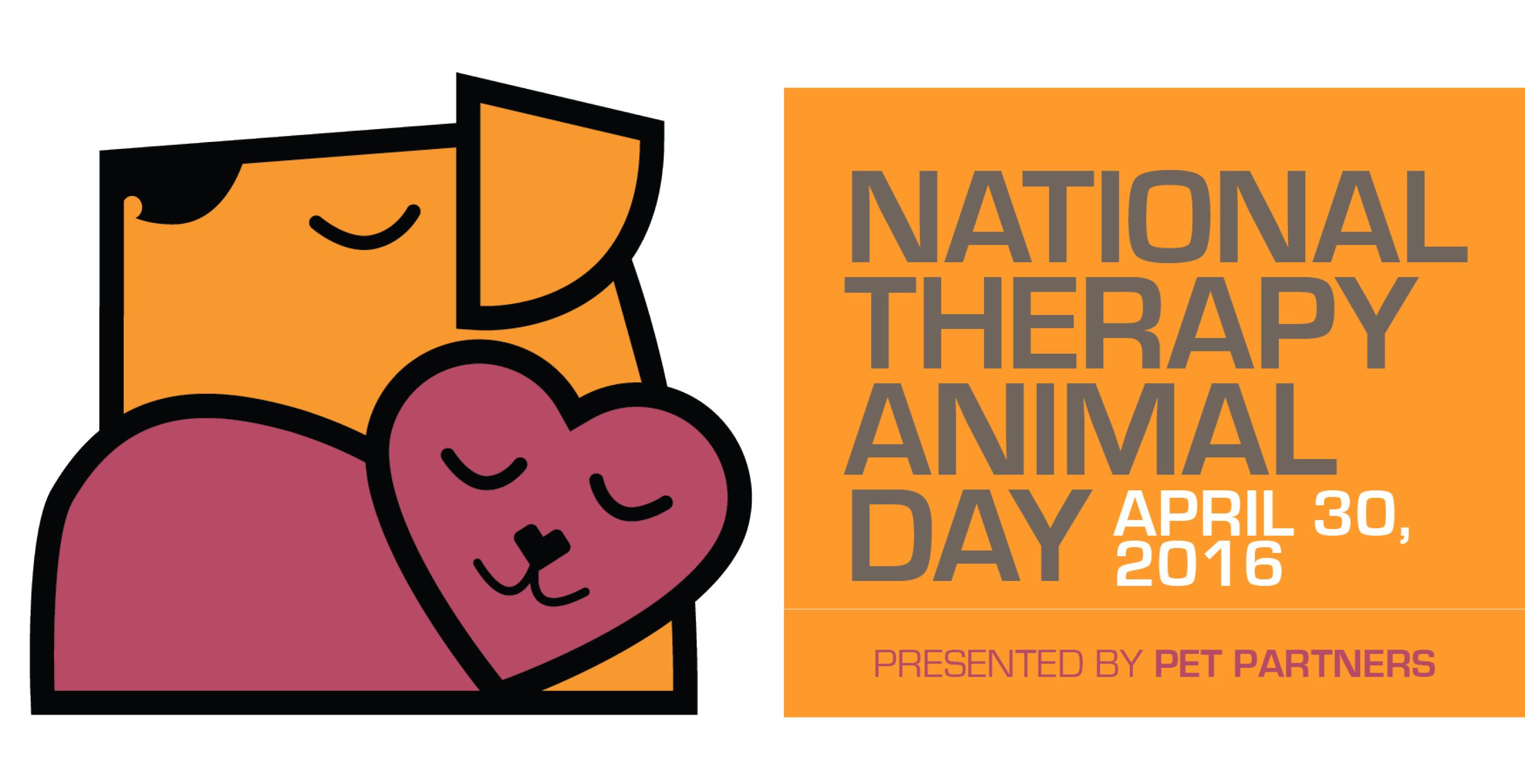 Did you know that April 30, 2016 is National Therapy Animal Day™?
National Therapy Animal Day™ was created by Pet Partners to recognize all of the exceptional therapy animals who partner with their human companions to bring comfort and healing to those in need. Therapy animals and their handlers can be found helping people of all ages in a variety of different settings including hospitals, pediatric care units, schools, and nursing homes.
Some goals of National Therapy Animal Day:
Recognize and honor therapy animals
Raise awareness and educate the public about the role therapy animals play in enhancing the health and well being of humans
Honor the thousands of dedicated handlers (the human members of therapy animal teams) who volunteer their time and compassion during visits
Pet Partners is the national leader in demonstrating and promoting animal-assisted therapy, activities and education. Nearly forty years since the organization's inception, the science that proves these benefits has become indisputable. Today, Pet Partners is the nation's largest and most prestigious nonprofit registering handlers of multiple species as volunteer teams providing animal-assisted interventions. To find out more, visit www.petpartners.org.

Pet Safety Tips from Pet Partners
-With Smart911, you can add key information about the four-legged or feathered members of your household- your beloved family pets. You can even upload photos of your pets so first responders know what they look like.
-Pet Partners therapy animal teams are traveling in automobiles over 10 million miles per year as they head to and from visits at settings such as hospitals, schools and nursing homes. That's some serious mileage! We all know not to leave our animals alone in hot cars or to allow them to ride in the back of truck beds, but it is also important to find the right restraint option for your pet when traveling in your car. It is dangerous for both the driver and the animal when pets are allowed to roam a vehicle freely. Consider a restrained hard shell crate or carrier. The harness and leash should never be on your animal while they are crated as they could get tangled in it.
-Always Remember YAYABA™. You Are Your Animal's Best Advocate is a tenant of the Pet Partners Therapy Animal Program and how the non-profit organization actively promotes animal welfare among therapy animals as well as family pets. Whether you are a handler volunteering in various locations, or a pet owner spending quality time with your companion animal in a variety of settings, remember your role as your animal's advocate. By practicing YAYABA™, Pet Partners handlers acknowledge they are asking their animal to do this work and that to provide safe and effective animal-assisted interventions all animals must want to participate, not just tolerate interactions. If you ever feel your animal is uncomfortable or unsafe for any reason during a visit or other activity, Pet Partners encourages you to be your animal's advocate and remove them from the situation.
---
Share these graphics!