Every day all across the U.S. 9-1-1 telecommunicators, supervisors, public educators and many others work around the clock to provide help to every person who needs it. These individuals answer the calls, provide the reassuring words that help is on the way, and deliver important safety tips and resources.
National Public Safety Telecommunicators Week is April 11-17, 2021
9-1-1 Telecommunicators are the unseen backbone of emergency services - the first, first responders, but never more so than during a disaster like COVID-19. While most people are staying home and/or teleworking, Telecommunicators are going to work, putting the community first. Many emergency communications centers are locking down, with no one but employees in or out. Some are asking their staff to sleep, eat, work and essentially live at the 9-1-1 center for an undetermined time. It's important that we recognize these individuals for their ability to bring calm to chaos and their dedication to helping others - share your appreciation.
During this month, Smart911 encourages everyone across the country to honor those individuals who are 9-1-1 in two easy ways:
1. Share this #ThankYou911 video:
WARNING: This video will probably give you goosebumps.
Direct Link: https://youtu.be/wsgihLKs8vY
2. Post these social media graphics: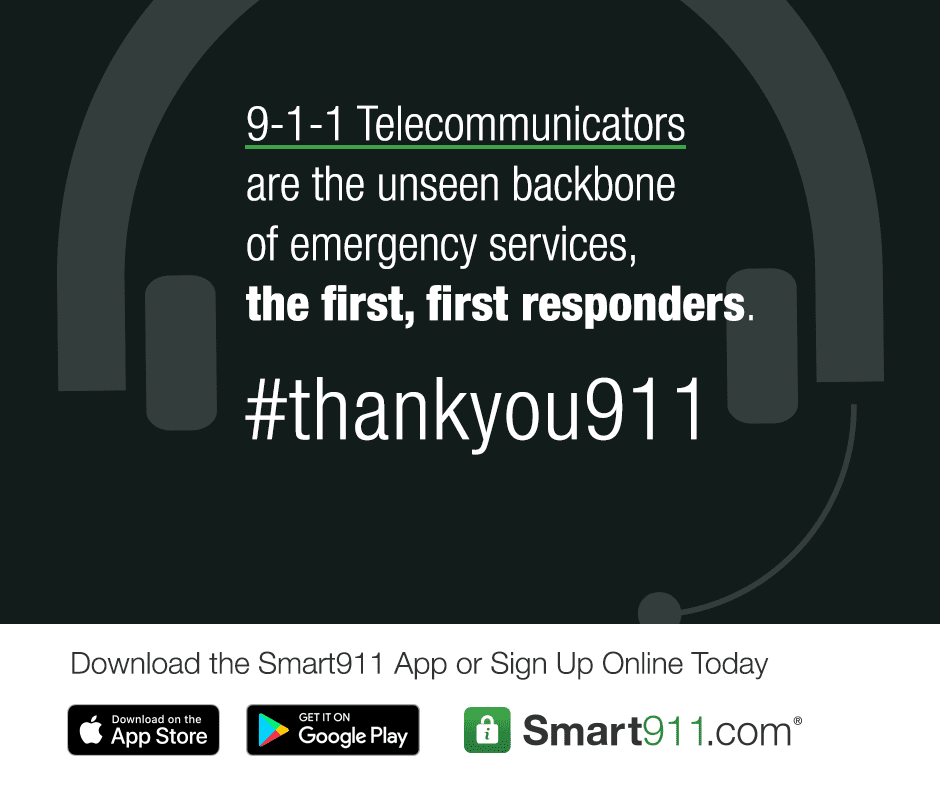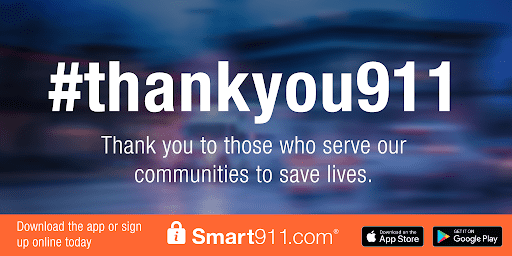 Sample social media text: