What is it?
Wildfires often begin unnoticed. These fires are usually triggered by lightning or accidents. They spread quickly, igniting brush, trees, and homes. Reduce your risk by preparing now – before wildfire strikes. Meet with your family to decide what to do and where to go if wildfires threaten your area. Follow the steps listed below to protect your family, home, and property.
If it's predictable, it's preventable! Every year across our nation, some homes survive – while many others do not – after a major wildfire. Those that survive almost always do so because their owners had prepared for the eventuality of fire, which is an inescapable force of nature in fire-prone wildland areas. Follow the steps listed below to protect your family, home, and property.
Who is at Risk?
More and more people are making their homes in woodland settings - in or near forests, rural areas, or remote mountain sites. There, homeowners enjoy the beauty of the environment, but face the very real danger of wildfire.
3 Ways to Prepare:
1) Design and landscape your home with wildfire safety in mind. Select materials and plants that can help contain fire rather than fuel it.
2) Teach each family member how to use a fire extinguisher (ABC type) and show them where it's kept.
3) Plan and practice two ways out of your neighborhood in case your primary route is blocked.
3 Things Responders Need to Know
Your Smart911 Safety Profile can provide 9-1-1 and responders with valuable details in an emergency. Details such as:

Home access points: In the event that access to your home is restricted due to the fire, responders may need alternate routes to not only get to your property, but also to access your home in the event a rescue is required.

Vehicle details: Knowing which vehicles may be located at a home can help confirm that responders are at the correct address. In addition, if you are forced to evacuate and need assistance while en route, your vehicle details can help responders quickly locate you outside of your home.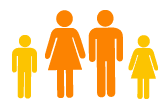 People: By telling responders how many people and what ages are in your household they can assess the situation once on scene much faster as well as plan for evacuation and sheltering needs more accurately.
---
Download Wildfire Graphics & Flyers:
Flyers:



Social Graphics: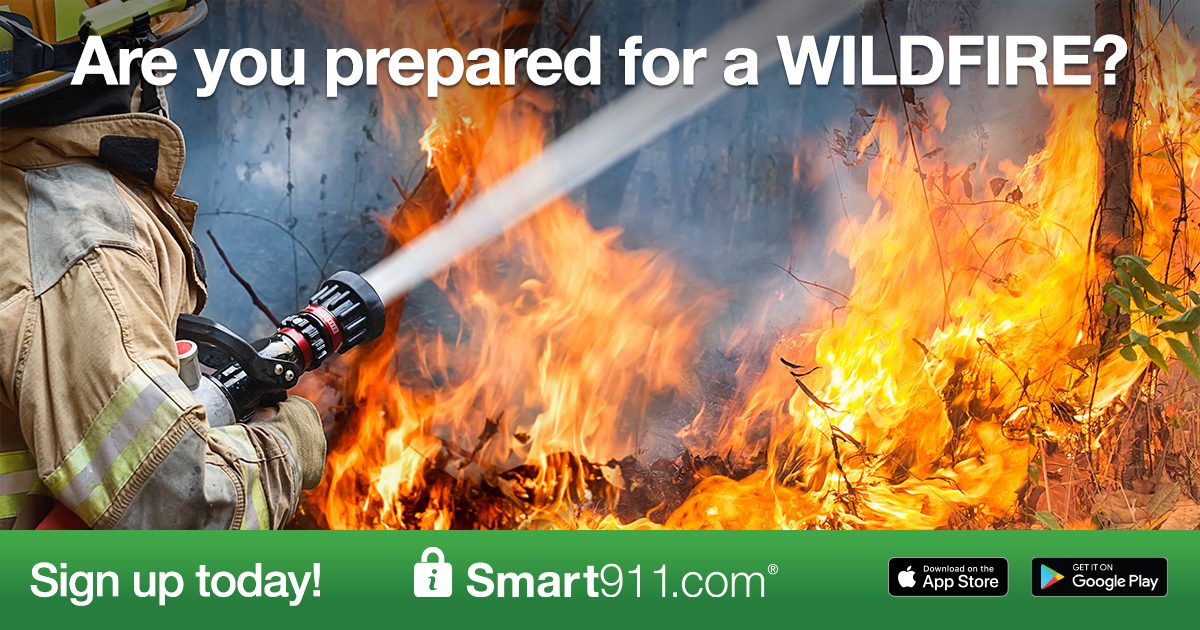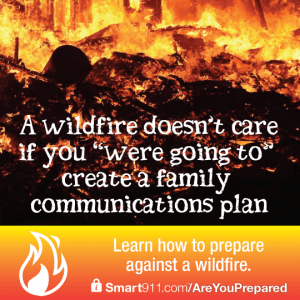 ---
More Preparedness Tips:

*information on this page has been compiled from various sources including ready.gov, noaa.gov, redcross.org and the CDC